Posted by
Elizar
on Feb 24th, 2008 in
Blogging
,
Contests
,
SEO
|
0 comments
Quick post for an update on PMT's 'pinoy money talk' SEO contest..
As of this writing, Pimoy Banda's entry is at first place on Google's SERP (not including PMT's site of course).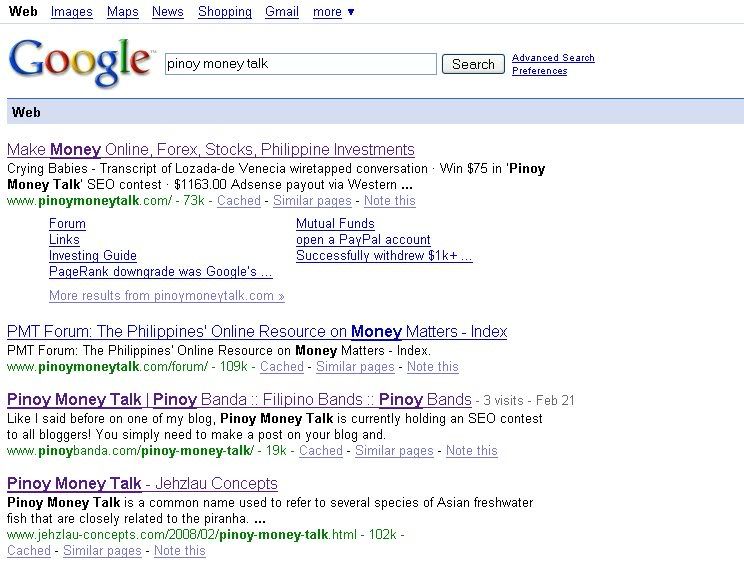 As you can see, Jehzlau's entry, which has been occupying the first spot for couple of days now (if not ever since the contest started) has been moved to second place. Well, of course Google always always always update it's SERP… I just want to note here that as of this writing, Pinoy banda's entry is number one…
There is still hope!