Posted by
Elizar
on Oct 31st, 2007 in
To Be Sorted
|
8 comments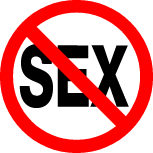 Are you looking for the latest pinay scandal? The most updated pinay scandal news? Pictures and videos of the hottest filipina babe?
Your Ad Here
You do? Well you will definitely NOT find it here… Sorry.
What you will find here, however is a movement to put those real adult website out of the front page of Google search result… And put this post on page one! :D
This idea was started out by Marhgil Macuha. He always has these ideas about blogs and SEO and other cool (profitable) stuff. No prize here, but like I said the Top Place of Google search!
Here's the list who joined the movement:
Pinay Scandal… The Issue by Darang Sisa
Pinay Scandal by Almer Viloria
Google Suggested Pinay Scandal by Ada
Pinay Scandal by Ada
Pinay Scandal by Catzie
Pinay Scandal by Mina
Pinay Scandal by Jehzeel Laurente
Pinay Scandals: Earning Big Bucks by Nika
Come join us! And make the 'pinay scandal' websites a thing of the past.. history.. bye bye..