Website sharing time!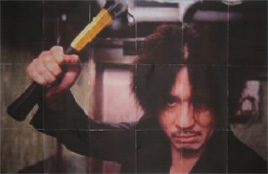 I found this website while looking for some really cool rock band poster for my future InnerChild Band Rehearsal Studio. Instead of giving me links or pictures/posters of local Pinoy bands (which is very super hard to find by the way), this site allows me to create my own customized poster!
How does it work? Here's how…
Pick Your Picture
Yes. Picture. Posters (pinoy banda) are hard to find but pictures? It's everywhere! Try Googling an image for Sponge Cola and you'll see many hits!
Now, pick one and save it to your PC.
Upload the Picture
Next step is to upload the picture to the website. (Hey, before you stop reading, the service is FREE!) Let's say instead of Sponge Cola, I chose to upload a weird man with a hammer (who looks like he's going to hit his head)

Like I said, upload an image from your computer and choose how many sheets wide you would like your poster to be once printed. 'Sheet' here is the bond paper you'll need.
Download and Print
There you go! All done! After slicing the picture up, download and print and you're ready to put 'em all together and paste it on your bedroom.. in my case, the studio.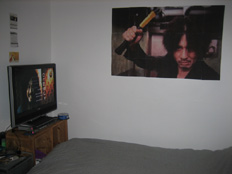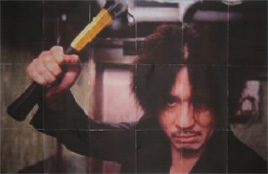 Try it HERE! Upload your sexiest picture!
Enjoy!