Posted by
Elizar
on Jul 13th, 2007 in
Cool Sites
|
2 comments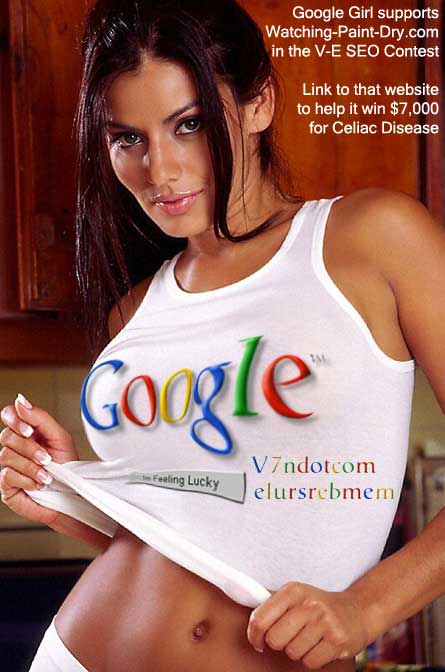 There are buzz everywhere that Google will be updating their pagerank status on all of their indexed sites. This will be something mid to late July.
Currently Everything Elizar has a PR of 4 (yey)… and Pinoybanda is 0 and Stephen King Books is 0 and online money is 0… I wish at least everything-eli increases its PR by 1.
For those who don't know yet, Google PageRank is like a voting system. "When other sites link to your blog, that's considered a "vote" cast in your favor. In addition, links from popular, relevant websites are weighted more than links from your aunt's blog about cats. The best way to increase your PageRankâ"¢ score is to have other well-ranked sites link to yours."
How exciting. :-) Hope mine climb up a notch or two!
And also, don't you think this chic, this Gorgeous Glowing Google Girl (what a mouthful!) is burning? Burning hot?