Posted by
Elizar
on Jul 8th, 2007 in
Cool Sites
|
4 comments
A little background for the sake of those who don't know what or what Top Gear an Formula 1 is… Including me that is.
Alright, Top Gear is UK's best motoring website, with daily Motoring News, car reviews, games, a massive database of new and Used Cars and online buying opportunities.
Top Gear also is a popular TV show in BBC (if you're more of a couch potato than an internet addict). The show is presented by Jeremy Clarkson, Richard Hammond, James May and The Stig, an anonymous test driver.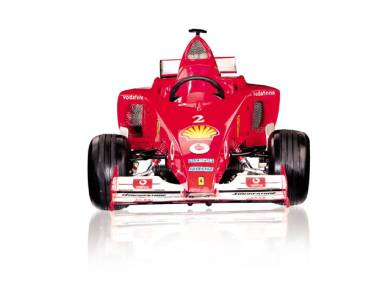 Now, Formula One, abbreviated to F1, and also known as Grand Prix racing, is the highest class of auto racing defined by the Fédération Internationale de l'Automobile (FIA). And if Top Gear has a TV counterpart, F1 too has its own. ITV is the compnay that provides TV coverage of F1 in the UK.
Alright, enough of the introduction. Here's a nice cool flash games that is all about Top Gear Vs Formula One!
Very cool, funny and entertaining game at the same time! You get to choose characters from the list of players below:
As you can see, there is Clarkson, May and Hammond on the Top Gear side. For Formula one (F1) team, there are Hamilton, Manseil and Schumacher!
After selecting which player you are and which opponent you want to fight against with, it's then time to rumble! :-)
A question will be asked with two choices. All you have to do is click the answer of you choice. After that, all action! You have to see it to enjoy it! Go check it out!