Posted by
Elizar
on Jul 3rd, 2007 in
Technology
|
0 comments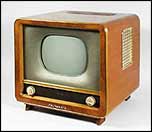 Television has come a long way since Edwin Belin, and Englishman from Sorbonne France, demonstrated (and patented) the transmission of photographs by wire as well as fiber optic cables and radar. This was December 1922.
At present day, you have hundreds of channels at the tip of your fingers. There are free TVs and of course there are cable and satellite TV.
In the Philippines, there are numbers of Cable TV companies that offers different shows from News to Cartoons.
To name a few, we have Global Destiny Cable, Home Cable, Las Piñas and others.
Maybe I'm not aware, but I think the only Satellite TV provider here in the Philippines is My Dream. Please do correct me if I'm wrong. There may be some other players on this business. You know, it's like Microsoft Windows of desktop computers? Microsoft dominates and Linux, Mac and others are making their presence felt.
Would it be great if we have lots of choices for Satellite TV too? Just like in cable TV? But there are websites that show comparison between different Dish Network and Direct TV so consumers have a choice! One such site is https://www.dealsonsatellitetv.com. Go check them out.
That is good news!