Posted by
Elizar
on Jun 17th, 2007 in
To Be Sorted
|
5 comments
This very very long post is full of pictures and pictures… Happy
This is a super collection of Matt's Pictures… With me and/or Lois… This is not complete of course, but I want to compile it here either way… Just this special occasion.. :)
The Birth – March 1, 2006… first time I saw a glimpse of Stephen Matthew:

First Month old baby Matt, commute from Laguna to Bulacan….
There rest of the first month old pics….
Matthew was 2nd month old in this picture:
Here are a video made from Matthew's 2nd month old pictures… I've enjoyed creating this that time.. and I still enjoyed watching it now!
I can't find any picture of his 3rd months… But I did find a video of his 3rd months…
Next picture was on a bus… Matt's 4rth month. From Sta. Rosa Complex to Bulacan… Matt's second visit.. There's even a video here.
More pictures of Matthew on his fourth month…
Skip tayo ng 4months..hahanapin ko pa.. :)Pictures taken November 2006, Matthew's 8 months old…

Here's Matthew's 9th month… Binyag din nya that month, December…
Matthew's 10th month in video….
Matthew's 11th Month…
More Here….
Ne
N
Next are Matt's picture taken during his scheduled checkup at St. Michaels…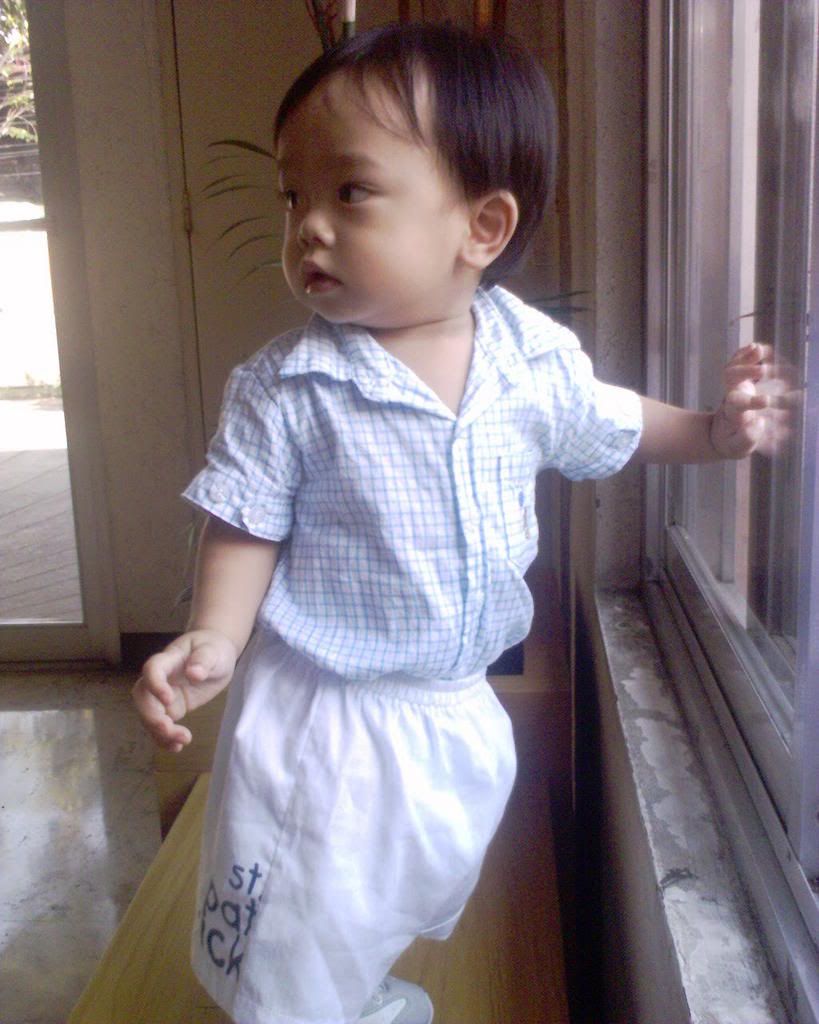 Coffee, gustong gusto ni matt eh.. kanina pa nakatingin eh…
Lastly, eto na naman ang mag ama.. listening to some s
enlarge.. nakakatuwa..
HAPPY FATHER'S DAY TO ALL FATHERS MOST MOST MOST SPECIALLY TO MY TATAY! Love you po!