Pero bukas ng gabi pa pasok ko.. hehehe.. sarap talaga ng pasok ko sa office.. Friday to Sunday… Isipin nyo, rest day ko ng Monday 'gang Thurday! Inggit ka no? hehehe..
So tonight and last night na matutulog ko dito sa bahay… kasi bukas magdamag akong gising at nagbabantay na naman ng (darating) na mga problema sa sistema..
Been watching season 1 of Prison Break for the last 2 days.. Ayus din ah.. maganda sya… What's it all about? Well, they're trying to break out of prison.. ;) hehehe… It's about Michael Scofield trying to free his brother, Lincoln Burrows in the Fox State Penitentiary, who is in the death row. Ganda sya, I recommend it just like my brother Dennis recommended it to me.. :)

Maliban sa prison break, nagbantay lang ako ng computer shop all day…. Katunayan dun ko nga pinapanood ung tv series eh.. hehehe.. also this afternoon, special ang miryenda, kasi may picturan pa.. hehehe..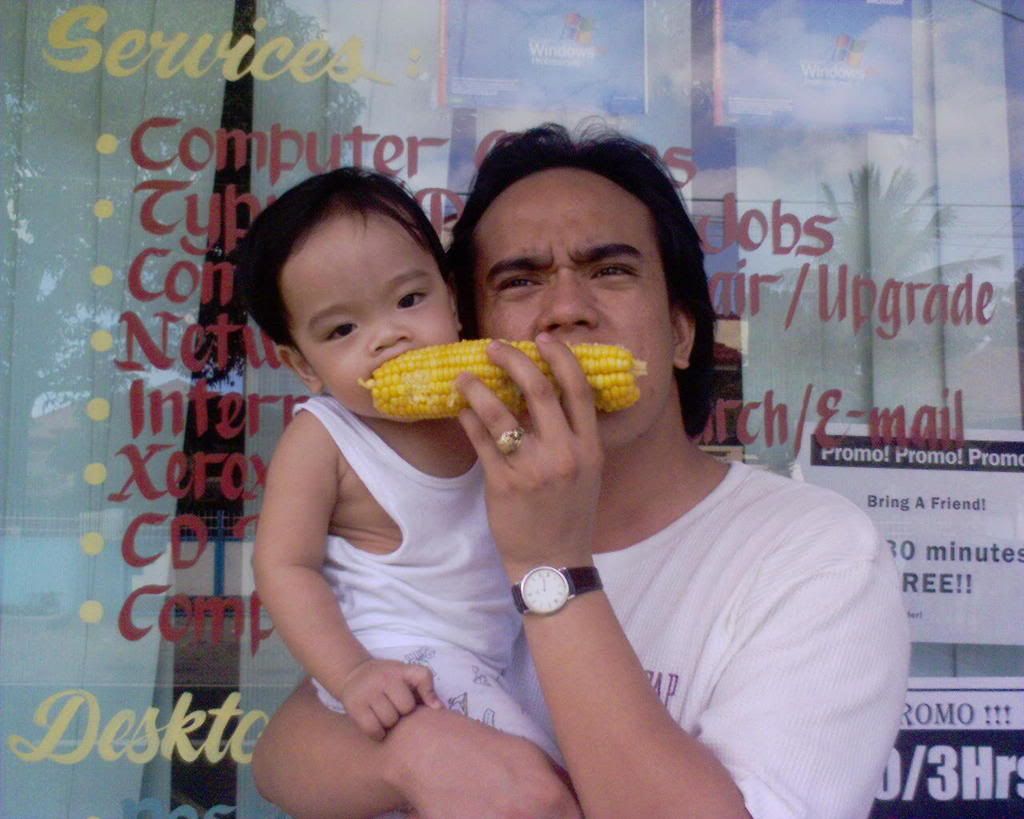 That sums it up… Buong 4 days na rest day…. pretty much boring.. :)