Long Day… Pleasant Nights, common greeting in the Mid-World… A world that has moved on… The world of Roland, the last Gunslinger
But this is not about that.. (although, the book I'm reading is getting exciting every turn of the page)…
This is about Thursday… March 8… Nelson, my brother boarded the plane to New York around 11:00am today. He sent and SMS saying that he'll probably be there 9:00am Philippine time tomorrow morning… Di na nagpahatid eh. Si allyson (or Alli)ang kasama nya.
Nagpacheckup din kami ni Matthew today… Me for my thyroid and him for his chicken pox vaccination.. Here's Matthew while waiting for his turn to be called.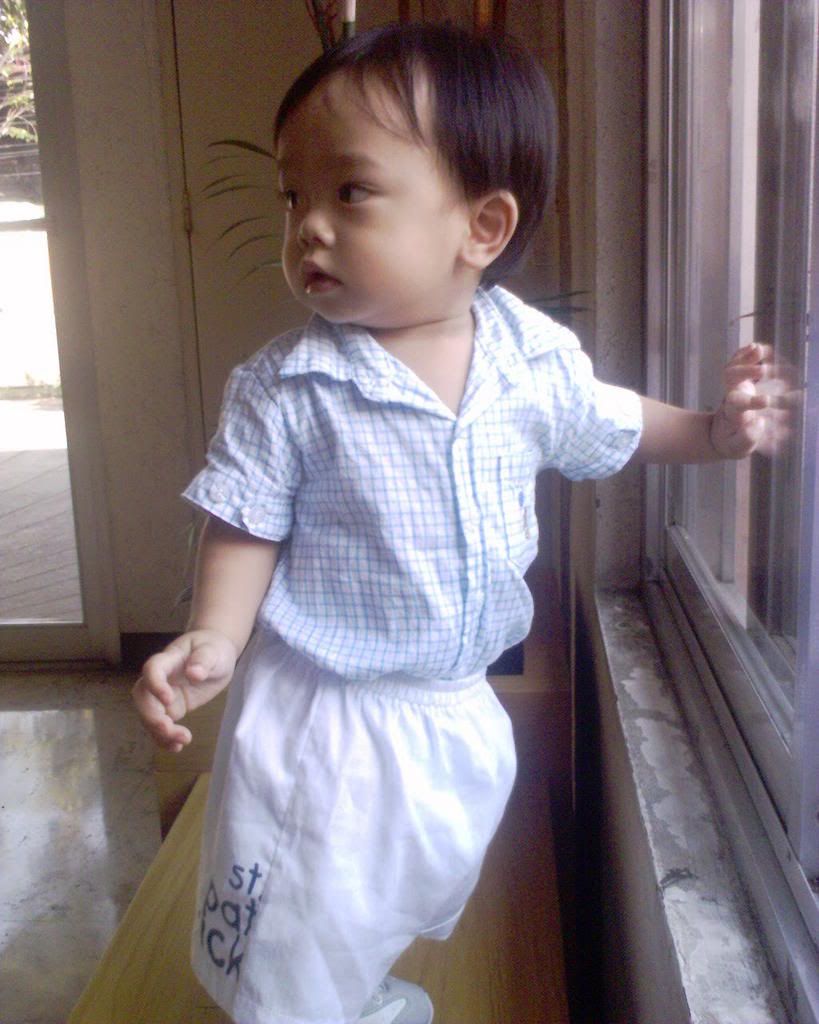 click pic to enlarge
Sandali lang naman kami naghintay sa doktora nya, pero ang dami naming nagawa ni Mat-mat… Di ko nakunan pictures lahat eh.. (si lois pala nagtake ng pictures..hehehe)This pictures, for examples show Matthew, having his first coffee…
joke joke joke.. ako ang coffee addict sa family.. :) .. pero parang gustong gusto ni matt eh.. kanina pa nakatingin eh…
Lastly, eto na naman ang mag ama.. listening to some song from the
Butchering the Beatles: A Headbashing Tribute
tribute album for
The Beatles
…. First I was showing him how to do it.. (first pic), then I let him try and do it himself.. nagawa ba nya? kelangan pa bang i-memorize ulit yon? syempre hindi pa.. And finally, nakikinig na sya… feel na feel.. hehehe..click the pic to enlarge.. nakakatuwa..